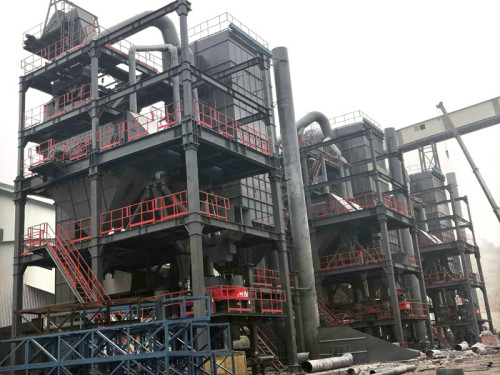 VL series floor-type dry aggregate production plant
Description
VL series floor-type dry aggregate production plant

Products description:
On the basis of the first two generations, combined with the advanced technology at home and abroad , we have developed a comprehensive set if intelligent dry floor-type sand production line , which is fully automated and controlled for feeding ,conveying ,sand making, screening , dust removal and powder removal, module sand making system- VL series floor-type dry aggregate production plant.

Advantage & characteristics
:
various products ,double main machine

Product characteristics:

LM/JS/JV the three series centrifugal rotor Lei Meng , on the mechanical properties of the sand making machine have reached excellent level in the industry, especially in the high demand of sand aggregate crushing system ,three series centrifugal rotor system sand making machine from the traditional wet to dry or half dry and other environmentally friendly production technology , has realized the low investment, low running cost and remarkable economic and social benefits, and truly achieve the crushing industry on the more broken less grinding ,saving energy and reducing consumption ,crushing instead of grinding of new technology Lei Meng machinery in the past major projects in the accumulation of rich experience in sand making,for the LV series dry floor type fine aggregate station research and development has laid a solid foundation.

Product advantages:
Double main machine --large processing capacity ,higher final output ,lower consumption.
TZ series horizontal vibrating screen --large processing capacity, high screening rate.less returning ,lower consumption.
V-type air-selection system --effectively control the content of stone powder, ensure the stability of fineness modulus.
Energy saving and environmental protection- lower consumption ,zero dust emission
PLC control system- famous brand with suitable configuration
Modular design -- convenient installation and transfer
Space saving--- optimized design and compact structure
Product diversification---- gravel and sand , sand making, dry mortar, sand for special mortar
Cubic shape-- needle shape less than 5%
Dust percentage--- 3%-10% controllable.
| | | | | |
| --- | --- | --- | --- | --- |
| Model | VL-80 | VL-100 | VL-120 | VL-150 |
| Feed size(mm | ≤30 | ≤32 | ≤40 | ≤40 |
| Capacity(t/h) | 80~120 | 120~160 | 180~220 | 280~320 |
| Discharge size (mm) | ≤4.75 | ≤4.75 | ≤4.75 | ≤4.75 |
| Capacity - Sand (T / H) | 70-80 | 90-100 | 110-120 | 140-150 |
| Installed power (kW) | =550 | =800 | =1050 | =1500 |