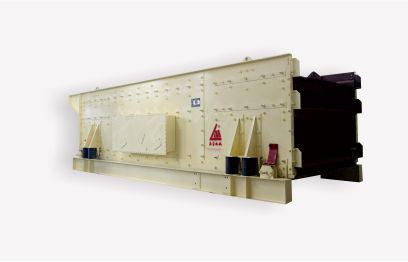 ZTS three -axis elliptical vibrating screen
Item specifics
Application materials

black ore,colored ore, limestone, basalt ,various
Description
ZTS three -axis elliptical vibrating screen

Products description:
ZTS three -axis elliptic vibrating screen is a high efficiency new type of vibrating screen which with multiple layers . it adopts barrel vibration exciter and adjust the amplitude via balancing weight , and it is designed for quarry to screen stone . suitable for providing in coal preparation , ore dressing ,building material ,power and chemical industries .
Advantage & characteristics
:
Structural reliability ,powerful vibrating forces, easy to maintain, standard parts.
Application materials
:
pebble , limestone, dolomite, Huang Gang rock, liparite ,diabase, basalt, black ore,and so on.
Model

Layer

Specification

Maximum feeding
(mm)

Capacity
(t/h)

Vibrating frequency
(Hz)

Power(kw)

Shape
(mm)

2ETS1550

2

1500X5000

120

30~160

13~16

18.5

5700X2240X1470

2ETS1860

2

1800X6000

120

50~180

13~16

22

6870X2550X1470

2ETS2060

2

2000X6000

150

50~200

13~16

22

6870X2750X1470

2ETS2460

2

2400X6000

150

80~240

13~16

30

6870X3150X1470

3ETS1550

3

2400X6000

120

30~160

13~16

22

5700x2240x1870

3ETS1860

3

2400X6000

120

50~180

13~16

30

6870x2550x1870

3ETS2060

3

2400X6000

150

50~200

13~16

30

6870x2750x1870

3ETS2460

3

2400X6000

150

80~240

13~16

37

6870x3150x1870