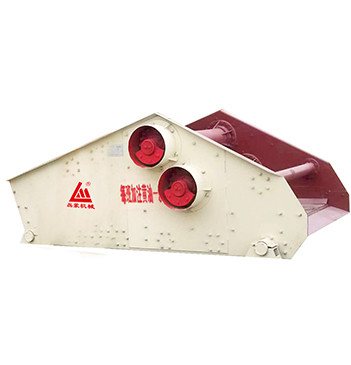 LMZ series dewatering screen for Tailings treatment
Item specifics
Application materials

Tailings treatment, coal washing...
Description
LMZ series dewatering screen

Products description:
Our company is a screening equipment for the dewatering, de-intermediation and de-sludge development of slurry materials. Its sieve box running trajectory is approximately straight.
The power unit has a vibration motor direct drive (smaller model) and a common motor through the coupling to drive the exciter drive in two forms. The screen surface has various materials such as stainless steel, nylon, and polyurethane, which can be selected according to the actual situation of the user.
The installation methods include support type, hanging type and hanging seat combination. The user does not make a special statement and the default is the support type.
LMZ series dewatering screen application for : tailing disposal ,coal washing , quartz sand washing, mud dehydration, dehydration, desliming process link , etc
Advantage & characteristics
:
Compact structure ,the whole and parts with high strength and stiffness.
LMZ series dewatering screen
Model

Deck Size
(m²)

Power
(KW)

LMZ10-25

2.25

2 * 1.5

5-10

LMZ12-30

3.6

2*2.2

10-15

LMZ14-30

4.2

2*2.2

10-15

LMZ14-37.5

5.25

2*3.0

20-25

LMZ14-45

6.3

2*7.5

30-45

LMZ18-30

5.4

2*3.75

30-45

LMZ18-37.5

6.75

2*11

45-50

LMZ18-45

8.1

2*11

60-80

LMZ20-45

9.0

2*15

70-100

LMZ22-45

9.9

2*15

90-120

LMZ24-52

12.6

2*18.5

110-160